CRS Display – The Shop Front Sign Makers
Sign and display advertising are both a strategy, and your shop front is a marketing channel. CRS Display are experts in commissioning shop fronts into marketing machines. Influence decision making with effective and high quality printing and display solutions from CRS Display.
At CRS Display we create eye catching solutions to transform any shop front into a promotional, informational and customer focused sales advertising channel. We design and install a wide range of shop front display solutions for a wide range of businesses, be it business to business or a high street retail outlet. With years of design experience combined with retail display industry knowledge, we have all the necessary skills to produce effective shop front designs. We provide practical shop front display units based on your business model or advertising needs.
Attract, engage and convert customers – a strategically designed shop front will increase brand awareness and sales volume. Below is an example of an illuminated lightbox we designed and fitted, it offers visibility from a distance in day and night.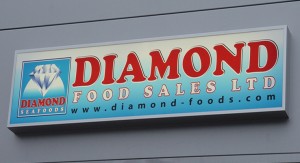 Target Consumers With Customised Banners
As sign makers we can supply both internal and external display systems to attract, engage and convert customers. Sales promotion is an important component of a company's marketing communication strategy. A printed banner is a cost effective solution and it influences the passer-by when they see your communication hanging outside your business. Efficient designing of your posters, point of sale display system or pavement signs can say much about your business services. Here's an example of customised banner printing for a commercial business, it offers visibility from a distance and is highly weather proof.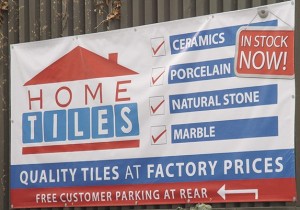 Supply your brief and we can look into creating the right shop front display, banner or sign for your business.
Call us on 020 8965 5222 or email us.