Home Tiles Project
Home Tiles is a newly established North London based Independent tile supplier for home and commercial trade.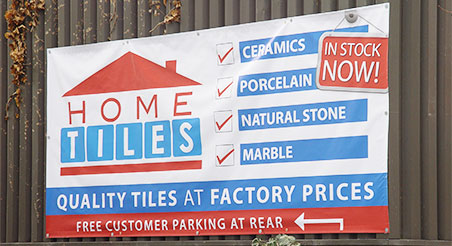 CRS Display Customised Banners - Quality durable pvc banners for use indoors or outdoors. All our banners are finished to the finest quality, hemmed and eyeleted. Superb, eco-solvent inks produce brilliant full colour photos, text and graphics.
Get an instant quote now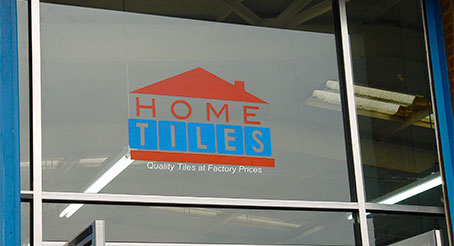 CRS Display Window Graphics - Our quality vinyl prints are ideal for a wide range of window graphic solutions, from full colour prints, to clear vinyl, applied from inside or outside and can also be cut into any sort of shapes.
Click here to see our work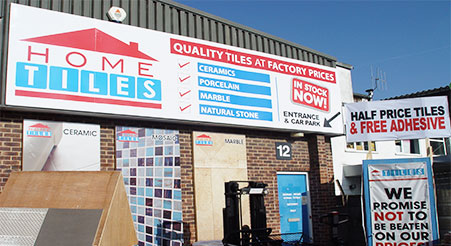 CRS Display Sign Trays - Quality aluminium composite sign tray with full colour laminated prints, available with fret cut lettering with or without lighting.
Click here to see our work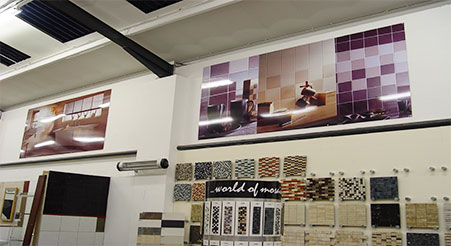 CRS Display Aluminium Boards - Interior aluminium composite signs suitable for various applications such as retail display and indoor advertising.
Get an instant quote now

Whenever we require a quality piece of signage, we always turn to CRS Display. They provide effective showroom signs and display graphics, also a friendly and professional service.
- Home Tiles